BEAVER CREEK FULL CURL RANCH

Please do not hesitate to

call

715-769-3938

or

We have purchased the Adult Ewe flock,

except for a few,

from

Sandoah Achers which was located in Michigan

We believe you will find in these pictures that we have upheld the integrity of the breeding program Sandoah Achers was known for.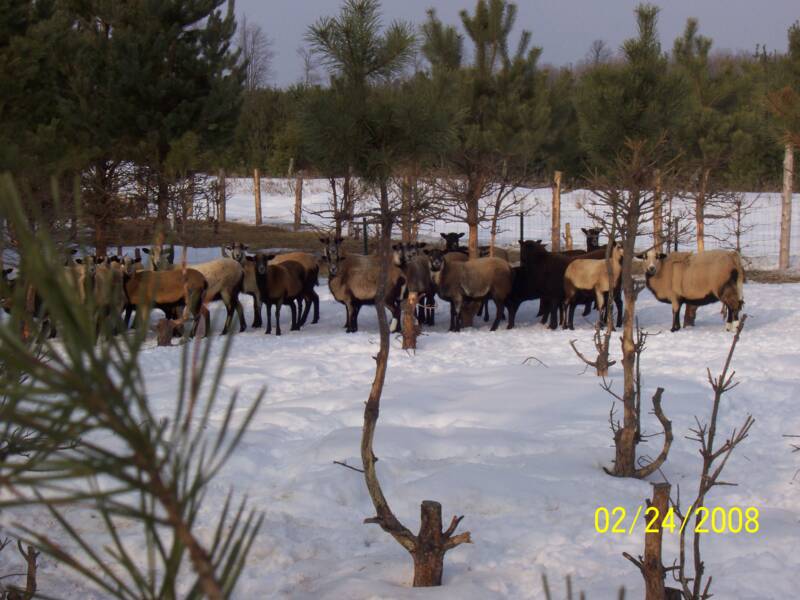 Sandoah Achers Adult Ewe Flock

Purchased by

BEAVER CREEK FULL CURL RANCH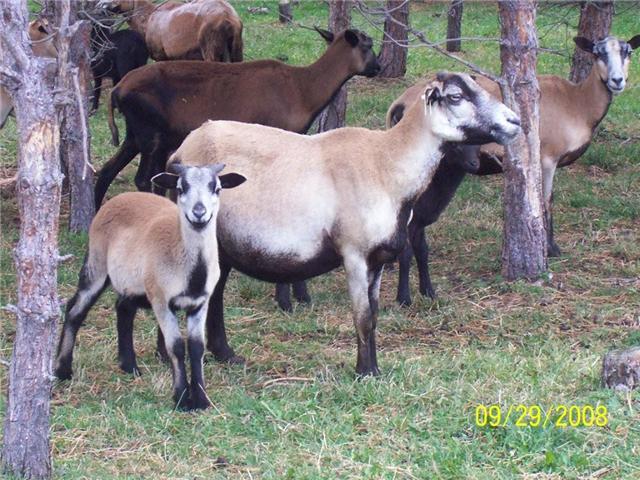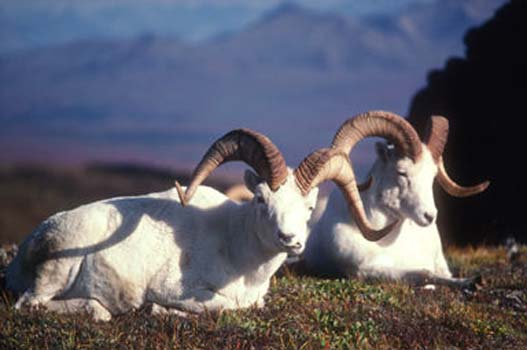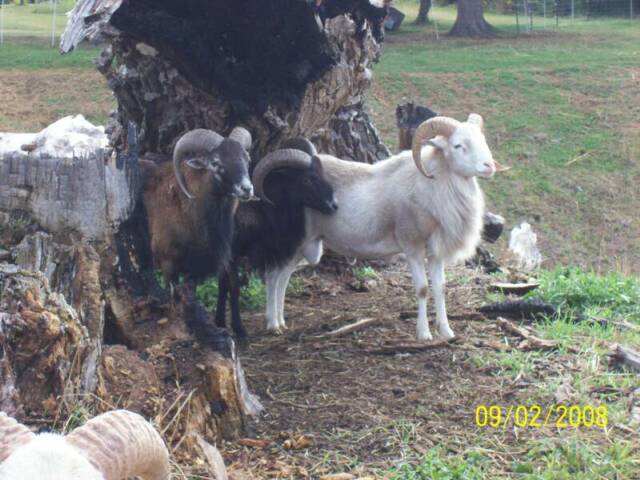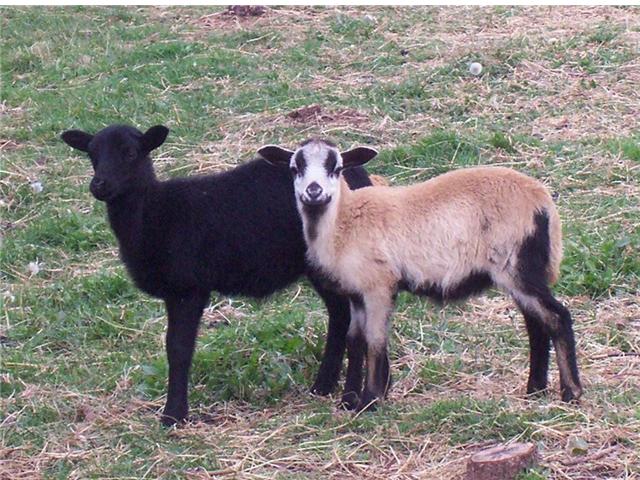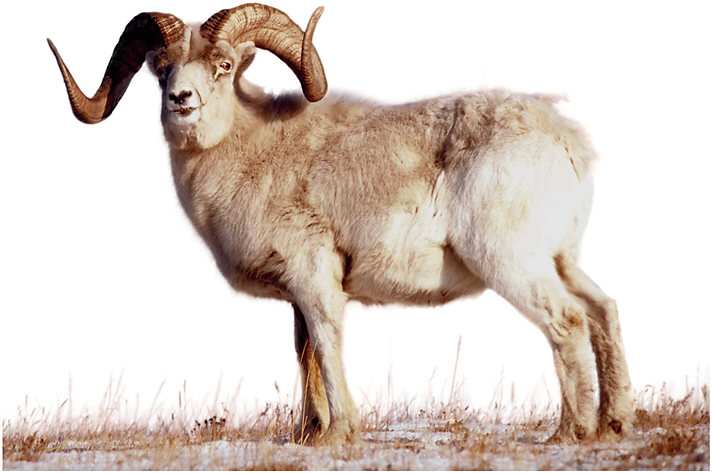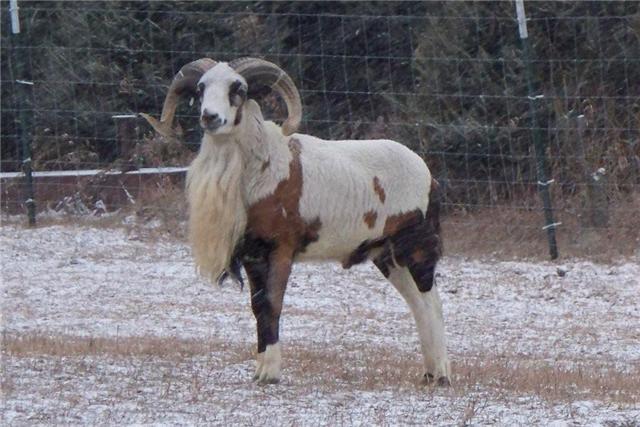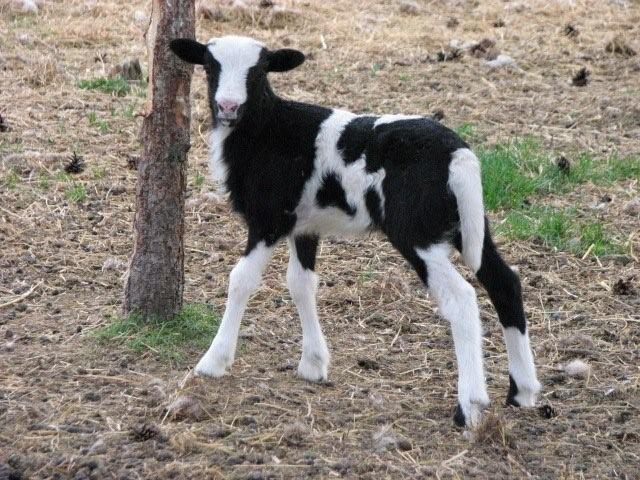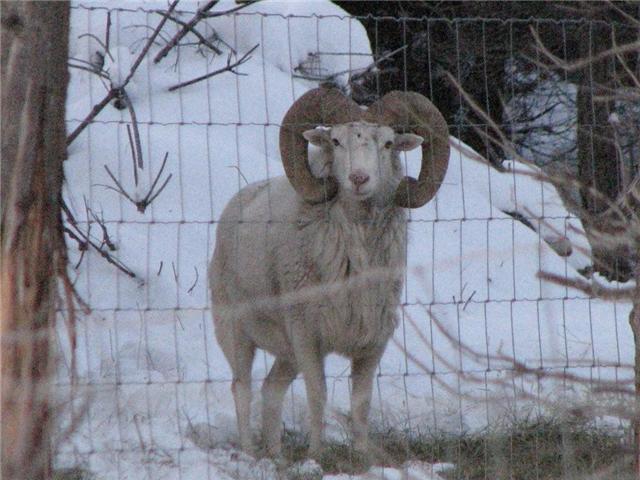 CLICK HERE FOR PICTURES OF OUR

RAM SIRES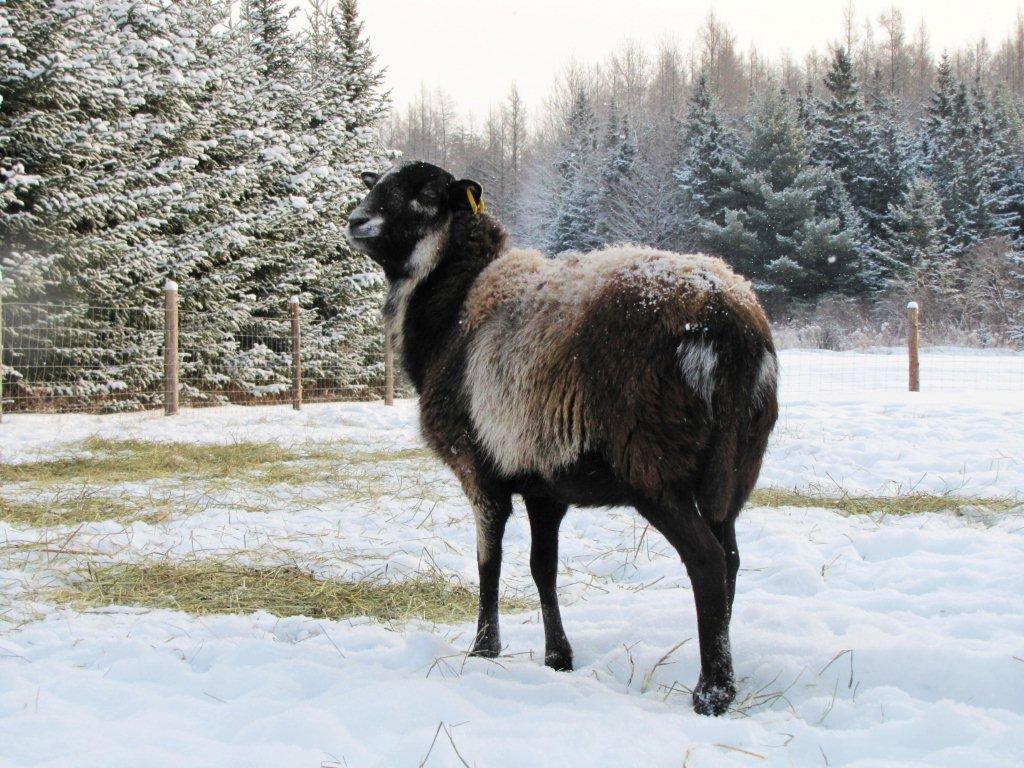 EL PASCO DREAMER X SANDOAH EWE

thanks Paul and Judy for naming this little girl after me......

she looks like she has the same attitude to life that I have..... "bring it on!"

*****************************************************************************************************************************************

We thought we would give you a look at the background of the ewes from Sandoah Achers flock we purchased.

We think you are going to be surprised and pleased!

Sandoah Achers used four large horned rams in their breeding program. Each carried different horn genetics and different style of horns.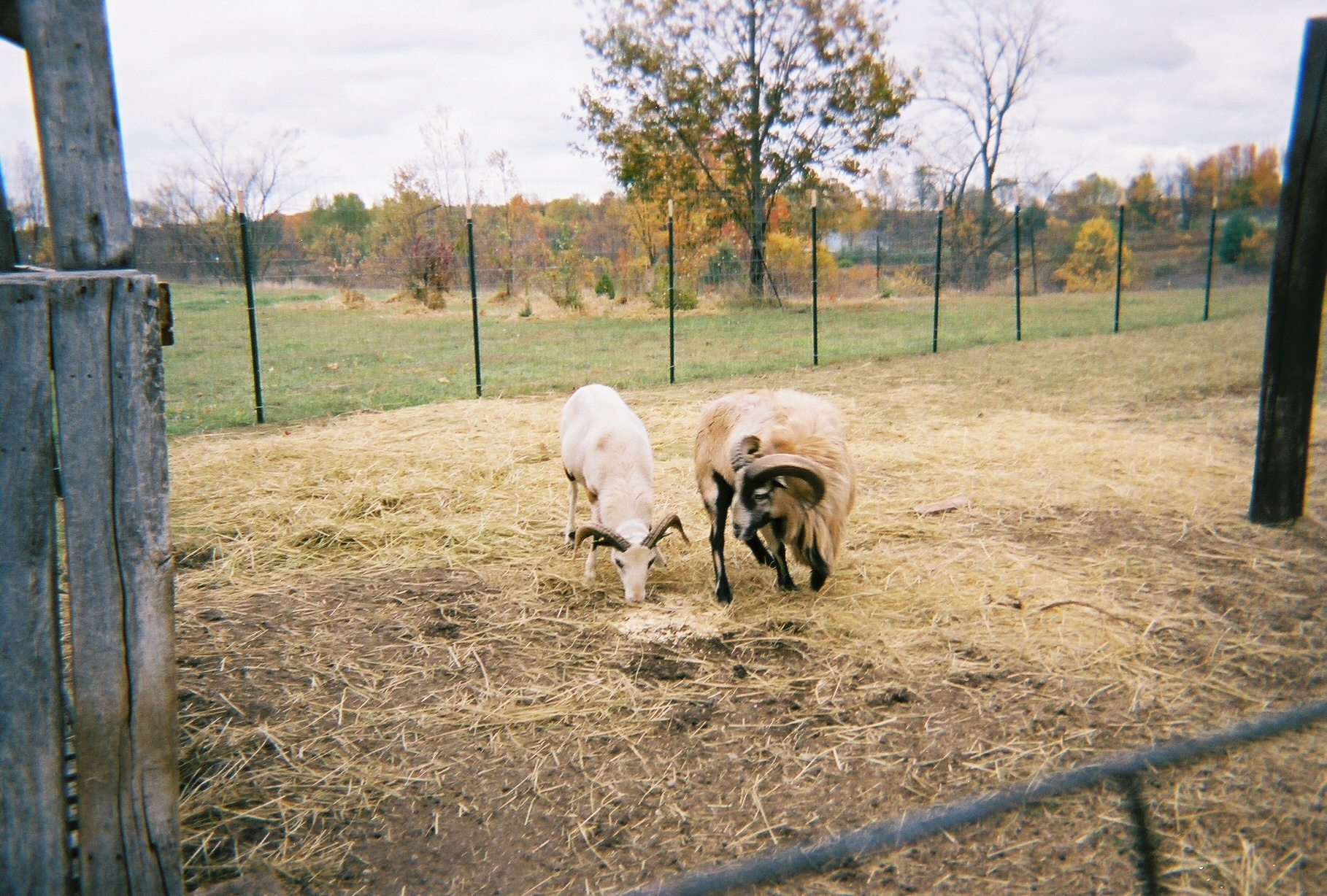 "JUNIOR"

Registered American Blackbelly

sire to Corsican ewes

in this picture he is just over 1 year old

This ewes great, great grandmother was out of "JUNIOR"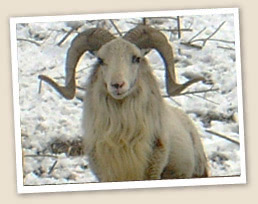 "BESPATTER"

REGISTERED PAINTED DESERT

He is the sire of the

Painted Desert x Corsicans

in Sandoah's flock

He is just 2 years old in this picture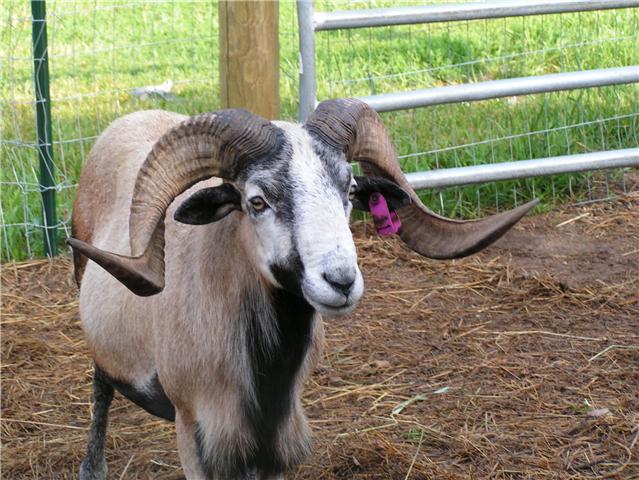 "FREDDY"

He was a

"Frosted" Painted Desert

Freddy is 4 years old in this picture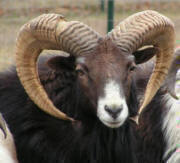 SANDOAH'S BB ROI-EL

"BLACK BABY"

BLACK HAWAIIAN

As you may be able to tell this ram has a lot of

Mouflon blood.

Black Baby was crossed with Corsican/Mouflon ewes (these ewes were the offspring of a purebred Mouflon ram which came from Ricky Hunts flock and mixed blood ewes) and produced some very nice lambs. His ram lambs all carried the Mouflon horn shape.

We have a few ewes out of this ram

in our flock.

But

the biggest surprise we want to share with you is Black Baby's great, great grandsire.

He was a purebred Mouflon that was at one of the zoos here in the United States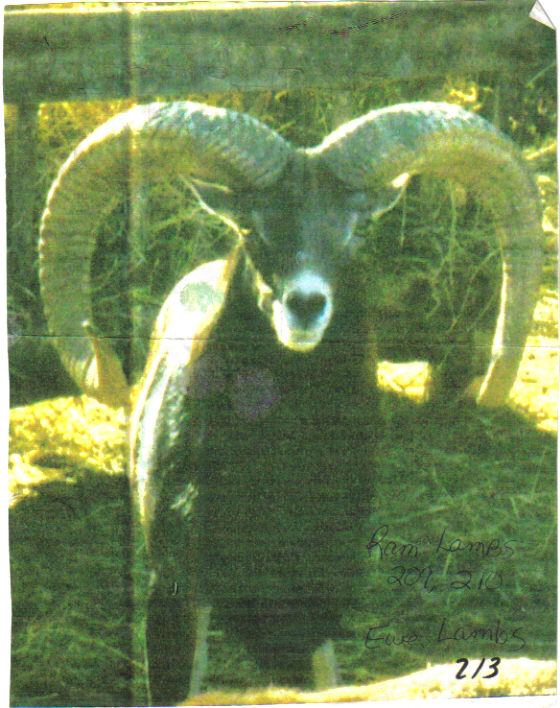 BB ROI-EL

3 years old in this picture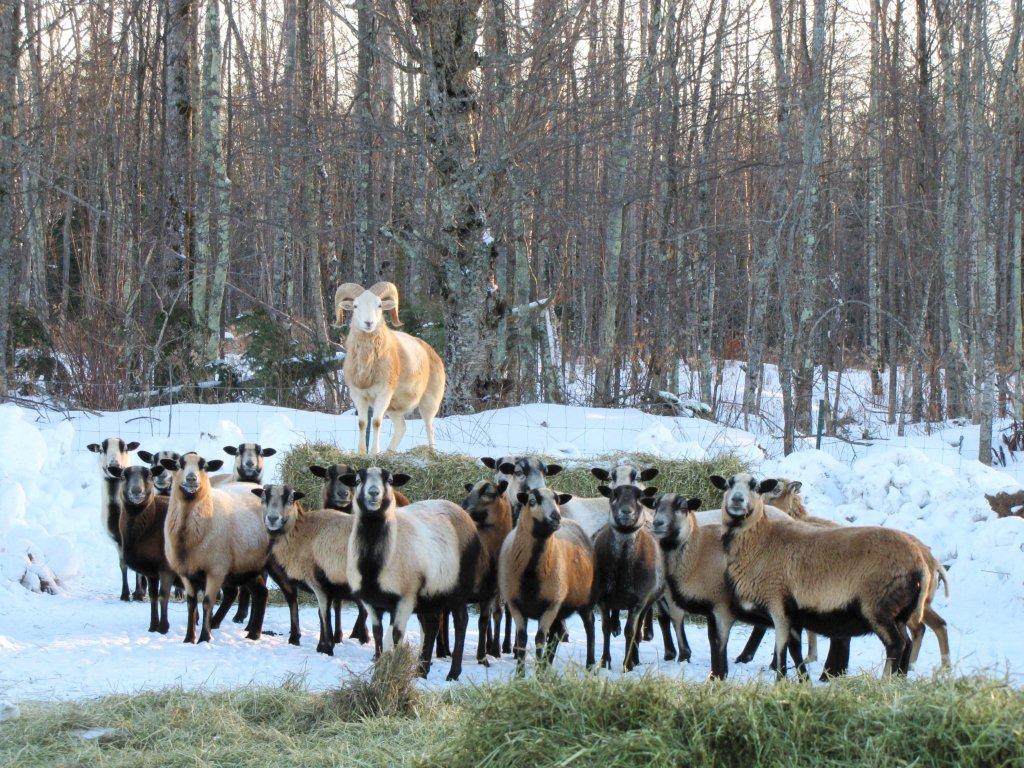 and now

"SHOSHONE"

CARRIES ON THE LINE WITH HIS

BIGHORN CROSS GENETICS